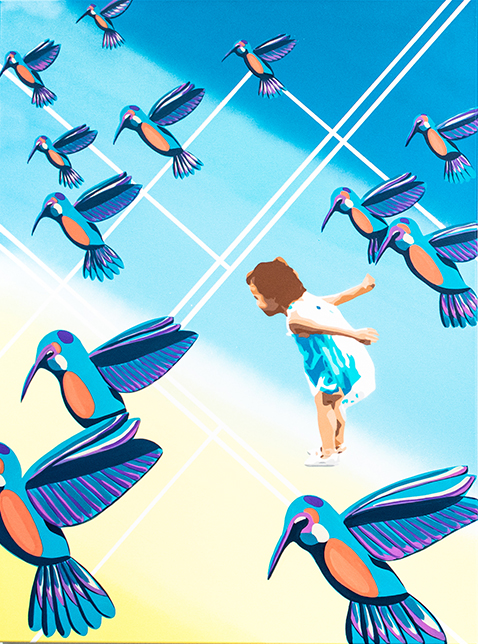 Thrill Seekers
Thrill Seekers was inspired by Sophis daughter and her fearless approach to the world. Hoping to capture the energy and freedom of youth in the artwork.
A part of Sophis solo exhibition 'Kingdom Builders' in Sydney Australia. The collection displays the kaleidoscope of little builders in our world, and portrays the beauty and essence of little ones and the animal kingdom.
A combination of Sophis signature use of bold bright colours, stencils and geometric shapes. This selection of artworks brought Sophis work from walls onto canvas. Some used with built up texture to create the rough and random surfaces that often are painted on with some of Sophis murals.